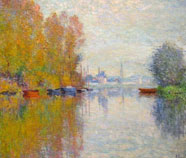 Landscape oil paintings are artworks designed to reflect the magnificence of nature. These oil paintings include scenes of mountains, bodies of water, plants, and other natural landscapes. Although landscape paintings focus on the natural world, they are by no means simple, pretty images featuring greenery and sky. Landscape artists take a two dimensional canvas and create a beautiful three dimensional world. Doing so is not an easy task but the variety of landscape paintings by famous artists shows just how many rose to the challenge, creating picturesque works that can translate the splendor of nature into any space.
Landscape paintings are a timeless decorating idea that allows individuals to take a trip they have never experienced. Landscape paintings by famous artists of snow topped mountains or classic country lanes can serve as nostalgic reminders of the past or offer tranquility. Such landscapes also offer temporary serenity and joy for those eagerly waiting to visit a destination that finances or personal obligations keep them from traveling too.
Choose from a wide variety of colorful landscape oil paintings from some famous landscape artists of the world at affordable prices. Artists like Homer, Claude Monet, Renoir, Vincent Van Gogh and Paul Cezanne painted some of the most famous and detailed landscapes, which varied in different types. You may choose some in our Artisoo so that you may bring the beautiful landscape oil painting into your own house.
Read more