Chinese Painting Artist: Chen Qifeng
Chen Qifeng's Biography&Awards:
Chen Qifeng, native of Tianjin. He graduated in Chinese Painting from National Fine Arts College of Peiping. Good at landscape painting, flower&bird painting, calligraphy and seal cutting. Concurrently he has a good knowledge of the history and the theory of painting.

Presently he's the vice-chairman of Tianjin Calligraphers Association, director of Chinese Artists Association and Chinese Calligraphers Association, professor of Tianjin Academy of Fine Arts, and committee member of Beijing Research Institute of Chinese Painting.

His calligraphy and painting have repeatedly participated in some large-scale domestic exhibitions as well as exhibited in Japan, the United States, Germany, France, Singapore, Hong Kong and so on. He also held his personal art exhibition in Beijing, Nanjing, Tianjin, Taiyuan, Jinan, ect..

His articles have published in " Traditional Chinese Painting ", " The Fine Arts ", " Chinese Painting Research ", and " The Fine Arts Research" and other publications.
陈其峰,天津人,毕业于国立北平艺术专科学校中国画科。擅山水、花鸟、书法、篆刻,兼通画史、画论。

现为天津市书法家协会副主席、中国美术家协会理事、中国书法家协会理事、天津美术学院教授、北京中国画研究院院委。

其书画作品多次参加国内一些大型展览,并在日本、美国、西德、法国、新加坡、香港等国家和地区展出。在北京、南京、天津、太原、济南等地举行个人画展。

所著文章曾发表于《中国画》、《美术》、《中国画研究》、《艺术研究》等刊物。
Chen Qifeng's Chinese painting: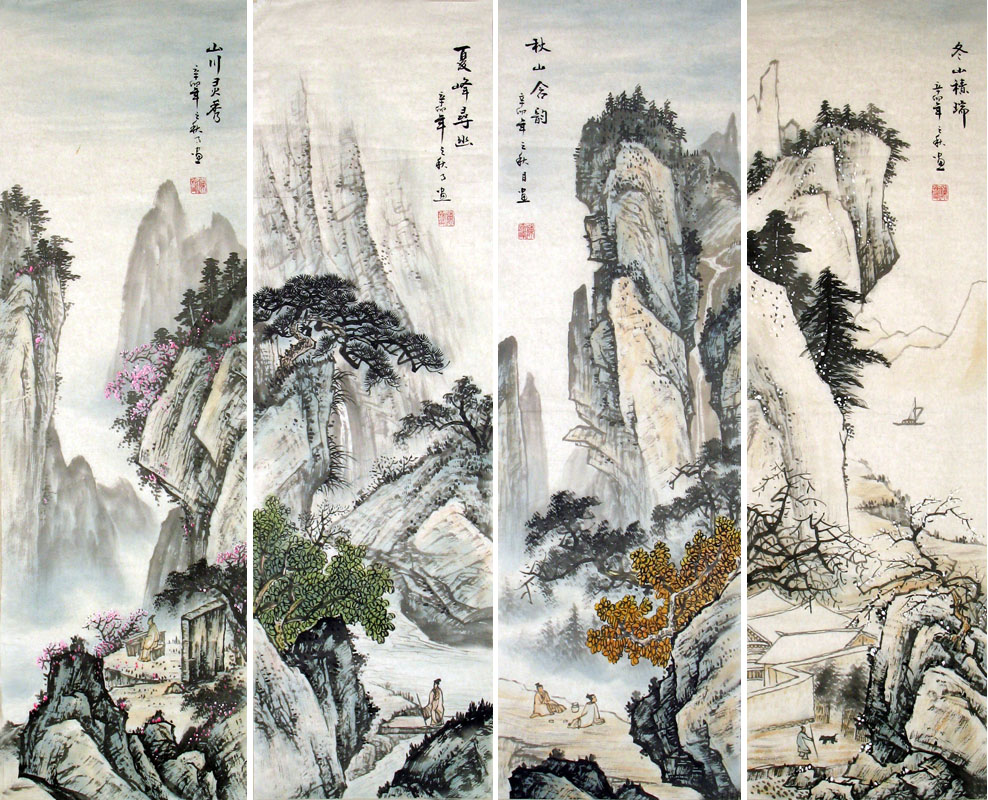 View more Chinese paintings by Chen Qifeng
Customize Chen Qifeng's Chinese Painting:
Do you want to ask our Chen Qifeng to paint one for you according to your sepcial needs? Such as sizes, prices. Or you can send the sample pictures to us as reference. Please contact us.