Shop By color

Matching the color scheme of your home decor can be fun. Now you can easily find the exact color you need by browsing through our canvas painting set by color. Orders from our black/white/sepia color, warm colors, cool colors and multicolor options for a canvas painting set that will mesh naturally with your decor. Create a calm and relaxed setting with the cooler tones of green, purple or blue oil painting set. The color combinations are endless.
We use only the finest materials and best skills to bring you our selections of canvas painting sets. And with the high quality of our wall artworks, all you need to do is pick the right color. Find the perfect canvas art set now!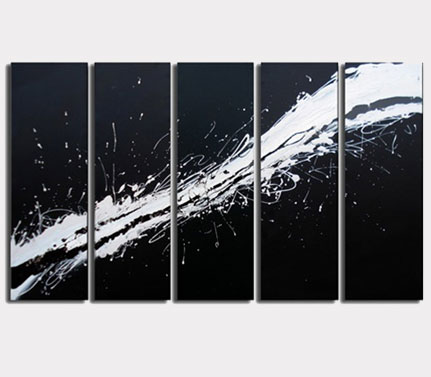 Black/White/Sepia
Black & White often express a feeling of nostalgia or history. Another color that matches this feeling perfectly is Sepia. Sepia will give the painting an old rustic look. This is possible due to Sepia making use of the color brown. A black and white canvas set complemented by brown coloring and shades will give it a true nostalgic expression. Black/White & Sepia is an excellent style for making portraits of your loved ones or capturing historic events.

Buy Black/White/Sepia Canvas Sets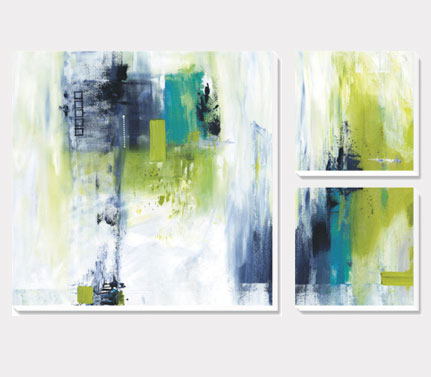 Cool Colors
Cool colors are blue and green and everything in between. These colors have a calming effect and represent comfort and nurturing. Purple is also considered a cool color even though it contains the warm color red. Cool colors canvas sets can make a person feel more relaxed and restful because they give off a quiet feeling. Each different color will also give an extra effect. The color green gives off the feeling of healing, growth, youth and freshness. Adding the color blue will add calmness and quality.
Buy Cool Colors Canvas Sets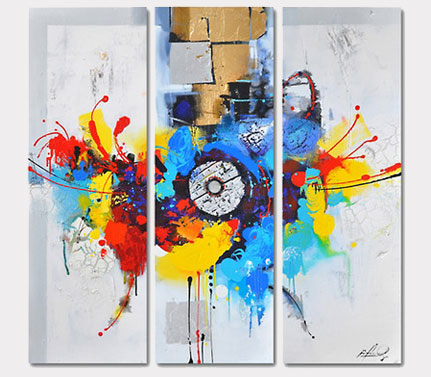 Multicolor
It is known the color can affect the mood of a person. The colors we choose can affect how we act, think and feel. Therefore it is important to consider the personality of color when choosing a painting's color scheme. There are many different colors like warm or cool colors. Warm colors are colors with warm undertones such as red, yellow, and orange. These colors are radiant and cozy. On the other hand there are colors with cool undertones such as purple, blue and green.
Buy Multicolor Canvas Sets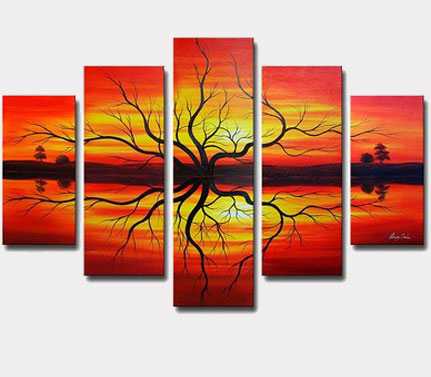 Warm Colors
In nature, warm colors represent change as in the changing of the seasons or the eruption of a volcano. When people see warm colors they feel lively and energetic. People feel warm when they look at warm colors because they possess all the qualities of warmth in that they are hot, stimulating and soothing to our emotions.
With warm colors canvas painting sets like red or orange, you may perceive large spaces to be more intimate.

Buy Warm Colors Canvas Sets