Chinese painting artist: Lv Zhifu
Lv Zhifu's Biography & Awards:
Lv Zhifu, is a member of China Painters Association. He is a young true-power birds&flowers painting painter. He came from Sichuang and loves birds&flowers painting since his childhood. He graduated from the Chinese Painting department of Sichuang Art Institute and is good at sketching creation.

His artworks highlighted the primitive simplicity and wealth symbolization of birds and flowers. He took the subject of Song Dynasty and absorbed the "ebullience" and "glow" of birds and flowers in Ming Dynasty. He mixed Ming Dynasty style to his artworks composition, especially the moving posture of the birds and flowers, and it makes his artworks have both the ancient realm and vivid flavour.

He followed the hypostasis "Good-fortune is the teacher" and paid much attention to learning from nature. He neatly used the mottled texture language and added spot-ink and iterative-wrinkle skills, especially highlighted the charm of colours, and finally got a good effect on the whole painting. His style is from Xieyi to decoration, even an abstract exploration. It's also an example which guide sketch birds&flowers to great realm birds&flowers. His artworks have strong modern sense and are the creations from tradition.

吕治富,中国画家协会会员,青年实力派花鸟画家,生于四川,少时便与花鸟画结缘,后毕业于省艺术学院国画专业,擅长写生创造。

他的画凸显花鸟中高古,富貴的一面,作品取法宋人之意,吸取了明代花鸟中的奔放、热烈。在作品的結构特別是花鸟、动物形象的动势上融汇了明人之境,这使得他的作品既有一股幽远的古意,又有生动、活跃的气息。

作 品遵循"造化为师"的根本原理,并重视取法自然。相对灵活地使用了斑驳的肌理語言,综合点染,皴擦多种笔法,特別強化了色彩的魅力,使笔墨服从于全画面的 气氛。这种风格是从写意导向裝饰,甚至抽象的探索,也是从小品花鸟导向大境界花鸟的一种范例,使作品具有强烈的現代感,也是从传统中产生出來的创新。
Lv Zhifu's Chinese paintings: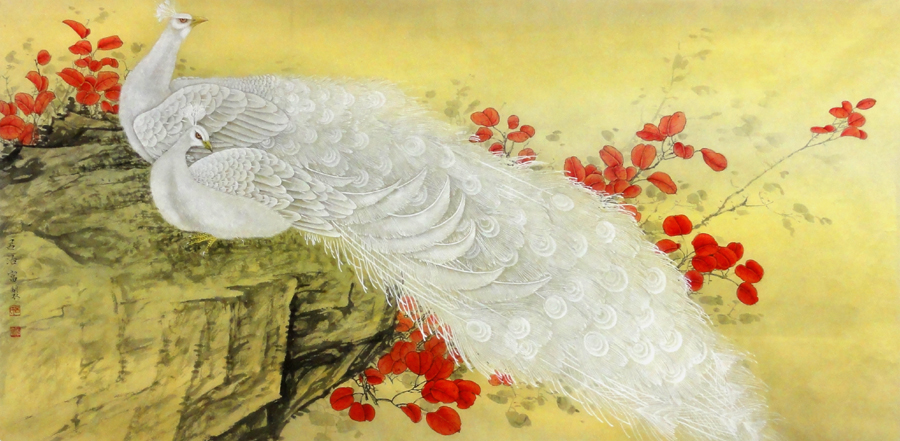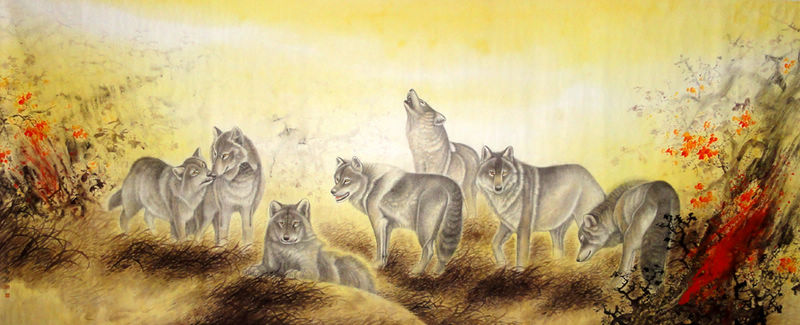 View more Chinese paintings by Lv Zhifu
Customize Lv Zhifu's Chinese Painting:
Do you want to ask our Artist/Painters Lv Zhifu to paint one for you according to your sepcial needs? Such as sizes, prices. Or you can send the sample pictures to us as reference. Please contact us.