Chinese Painting Artist: Wan Zhigang
Wang Zhigang's Biography&Awards:
Born in 1961 in Lanzhou City, Gansu Jingning ancestral home. In 1982 graduated from the Xi'an Academy of Fine Arts, now professor of Xi'an Academy of Fine Arts, Sculpture Department, Director, Master Instructor. Chinese Artists Association, China Sculpture Society, Chinese Society of Arts and Crafts Sculpture Professional Committee members. Sculpture School Sculpture former director of Lanzhou, Lanzhou Institute of sculpture art, sculpture, Gansu Association Committee Of Art.
1961年生于兰州市,祖籍甘肃静宁。1982年毕业于西安美术学院雕塑系,现为西安美术学院教授、雕塑系副主任、硕士生导师。中国美术家协会会员,中国雕塑学会理事,中国工艺美术学会雕塑专业委员会会员。曾任兰州雕塑院雕塑室主任、兰州雕塑艺术研究所所长、甘肃美协雕塑艺术委员会主任。
Wang Zhigang's Chinese painting: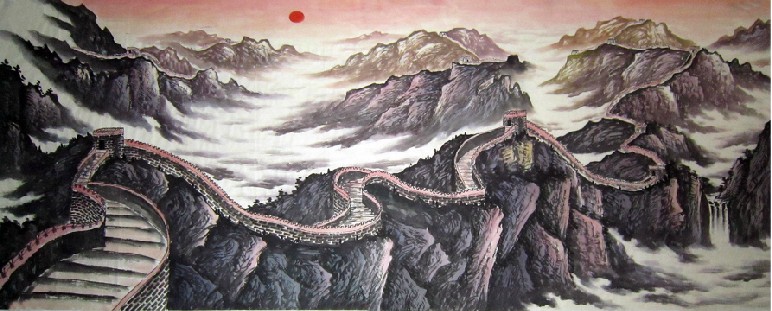 View more Chinese paintings by Wang Zhigang
Customize Wang Zhigang's Chinese Painting:
Do you want to ask our Wang Zhigang to paint one for you according to your sepcial needs? Such as sizes, prices. Or you can send the sample pictures to us as reference. Please contact us.