Chinese painting artist: Li Fengchi
Li Fengchi's Biography&Awards:
Li Fengchi: Guilin, Guangxi, was born in 1973, graduated from the Fine Arts Departmentof Guangxi Normal University. Learning calligraphy and painting since childhood, his grandfather, the won Qinshou fine pass, and numerous in-depth mountains and rivers to learn the source of creativity, a deeper understanding and mastery of traditional ink landscape painting techniques figure painting techniques, to inherit and carry forward itsunique, he the work gives people a realistic and majestic momentum, has participated indomestic and international exhibition and award-winning game in all kinds of painting.
李凤池:广西桂林人,1973年出生,毕业于广西师范大学艺术系。自幼跟随祖父学习书画,深得亲授精传,并多次深入名山大川汲取创作源泉,对水墨山水画传统技法及人物画技法有较深的理解和掌握,继承和发扬了其独到之处,他的作品给人一种真实感和磅礴的气势,多次参加国内、国际画展,并在各类国画比赛获奖。
Li Fengchi's Chinese painting: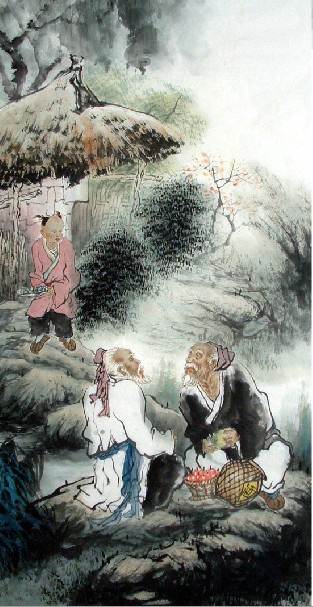 View more Chinese paintings by Li Fengchi
Customize Li Fengchi's Chinese Painting:
Do you want to ask our Li Fengchi to paint one for you according to your sepcial needs? Such as sizes, prices. Or you can send the sample pictures to us as reference. Please contact us.