Chinese painting artist: Qin Bin
Qin Bin's Biography&Awards:
Qin Bin, male, Guangxi Yongfu County, now a professional painter. Tang Gongliang early years, thanks to local artists as a teacher preference for the four gentlemen, won a penessence of his teacher; specifically reactive plum study plum Wang Chengxi works,Painting into the pen, "Wang" Plum bone a pen, a little guilty. courageous calm.
秦斌,男,广西永福县人,现为职业画家。早年拜当地名家汤功亮为师,喜作四君子,深得其师用笔真髓;后专功梅花,研习梅花大家王成喜作品,画艺大进,其笔下"王氏"梅花骨法用笔,潇潇洒洒,果敢从容.
Qin Bin's Chinese painting: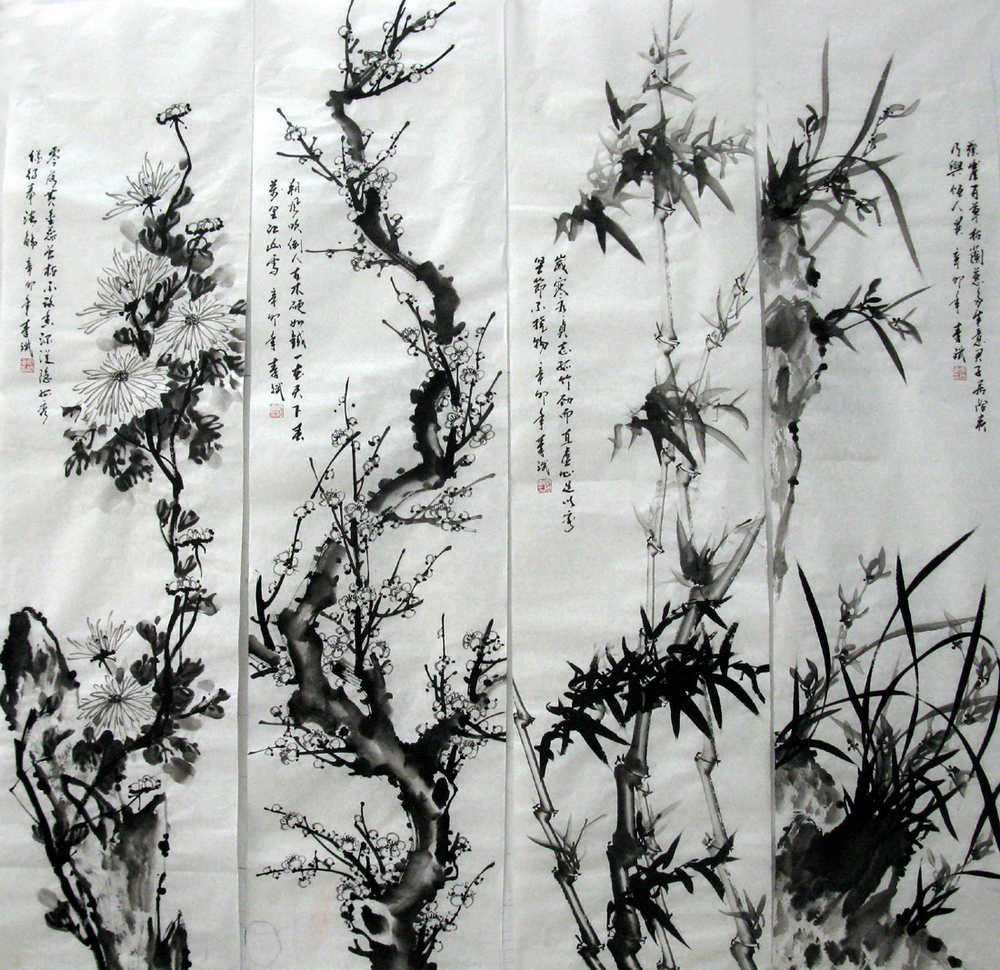 View more Chinese paintings by Qin Bin
Customize Qin Bin's Chinese Painting:
Do you want to ask our Qin Bin to paint one for you according to your sepcial needs? Such as sizes, prices. Or you can send the sample pictures to us as reference. Please contact us.