Chinese painting artist: Li Wan
Li Wan's Biography&Awards:
Li Wan: was born in 1970 in Guangxi Guilin. Since childhood love of painting, in 1995 graduated from the Guangxi Normal University art department. In 99years at the Guangzhou Acmdemy of Fine Arts to study Chinese bachelor degree, the main flower. Good birds and flowers, landscape, figure.
Works who have participated in the National Fine Arts Competition and win prizes.Resume into the series of the "Dictionary of Chinese Painting and Calligraphy", "fine collection of contemporary painting and calligraphy books. Was also named the honorary title of the cross-century artists, is now vice president of contemporary Chinese painting and calligraphy art, the senior artist of the Beijing Oriental Divine Painting and Calligraphy Institute, World artist members of the Association, Guilin Ya Park calligraphy, vice president.
李万:1970年生于广西桂林市。自幼热爱书画,1995年毕业于广西师范大学艺术系。99年于广州美术学院进修中国国系本科毕业,主攻花鸟。擅长花鸟,山水,人物。 作品曾多次参加全国书画大赛并获奖。简历入编《中国名家书画大辞典》,《当代书画名家精品集》等多部典籍。还被评为跨世纪艺术家荣誉称号,现为中国当代书画艺术研究会副会长,北京东方神州书画院高级画师,世界书画家协会会员,桂林雅园书画院副院长,中国书画家协会会员,中原书画研究院高级画师,东方艺术研究院理事。
Li Wan's Chinese painting: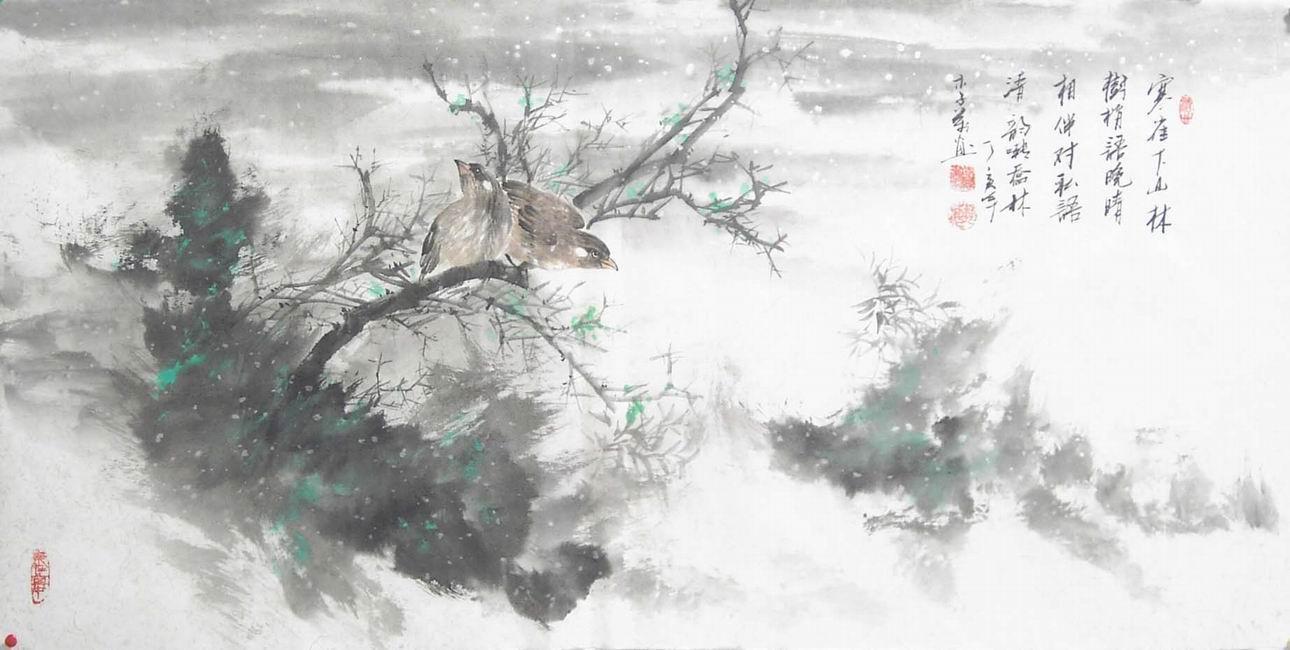 View more Chinese paintings by Li Wan
Customize Li Wan's Chinese Painting:
Do you want to ask our Li Wan to paint one for you according to your sepcial needs? Such as sizes, prices. Or you can send the sample pictures to us as reference. Please contact us.