Chinese painting artist: Xue Jiuzhou
Xue Jiuzhou's Biography&Awards:
Xue Jiuzhou: born in 1964 in Liaoning Yingkou, graduated from the Chinese well-known art institutions China Luxun Academy of Fine Arts. China Jiangnan ( Yu She ) painter Village mayor, Jiuzhou painting academy, works on many occasions to participate in international exhibitions, the Chinese flower-and-bird painting art exhibition of foreign embassies, Sino-Japanese famous artists invitation exhibition.
薛九洲:1964年出生於遼寧營口,畢業於中國著名藝術院校--中國魯迅美術學院。現任中國江南(郁舍)畫家村村長,九洲畫院院長,作品多次參加國際巡迴展覽,中國花鳥國畫藝術對外使館展,中日名家名作邀請展。
Xue Jiuzhou's Chinese painting: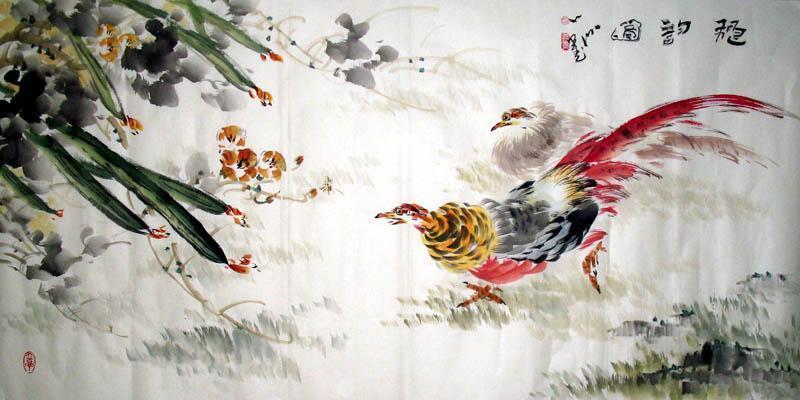 View more Chinese paintings by Xue Jiuzhou
Customize Xue Jiuzhou's Chinese Painting:
Do you want to ask our Xue Jiuzhou to paint one for you according to your sepcial needs? Such as sizes, prices. Or you can send the sample pictures to us as reference. Please contact us.