Chinese painting artist: Xu Xueyuan
Xu Xueyuan's Biography&Awards:
Xu Xue Yuan, born in Zhao'an county that well-known as the land of calligraphy and painting of Fujian province in 1974. In 1992, he graduated in traditional Chinese painting from Zhao'an Art School. In 2000, he took a refresher course in Fine Arts Department of Xiamen University for one year. He succeed to the teachings from China famous Gongbi flower&bird painting masters Gao Jiwen, Shen Jiwen, Guo Yilang and Zhen Xuegong that is the former vice-chairman of Gongbi Painting Painters Association.
Currently he is member of China Traditional Painting Painters Association, Zhangzhou Artists Association and Zhao'an Artists Association.
Painter Xu Xue Yuan's works absorbed the essence of traditional culture and blended in modern thought. The animals he created are cute, vivid, and full of interesting, forming the plain and elegant style with magnificently artistic conception. The composition emphasize changes that caused by regulating spacing, using the heavy, complicated and interlaced linetype to form painting. His mainly style is exquisite, fresh, quietly elegant and rich in verve.
His works repeatedly participated in various provincial, municipal and prefectural exhibition, and some works are collected by Zhou Bichu art gallery and Shen Yaochu art gallery.
Once he has won the third prize in the first Youth Artworks Exhibition of Zhao'an County that held by Fujian Artists Association.
His works are respectively selected in Fujian Youth and Middle-aged Artists Works Exhibition that held by Fujian Artists Association and the Joint Youth Artists' High-quality Gongbi Flower&Bird Painting Exhibition that held by Guangdong Artists Association and Zhuangzhou Artists Association.
许雪源,1974年生于福建著名书画之乡诏安县,1992年毕业于诏安县美术学校国画专业,2000年于厦门大学美术系进修一年。师承中国著名工笔花鸟画家高继文先生,沈吉文先生,郭一郎先生,原工笔画家协会副主席郑学恭先生。
现为中国国画家协会会员,漳州市美术家协会会员,诏安美协会员。
许先生的作品吸收了传统文化精髓,并融入现代思维构成。笔下禽鸟动态可爱、栩栩如生、趣味盎然,形成以意境广泛、稚拙清雅的艺术风格,构图注重疏密聚散所产生的节奏变化,采用繁复密匝,掩映错落的线型构成画面,主体绘画风格细腻、清新秀逸、淡雅静谧,富有神韵。
作品多次参加省、市、县各类展览,分别被周碧初美术馆,沈耀初美术馆收藏。
曾荣获福建省美协主办的首届诏安县青年美术作品大展三等奖。
作品分别入选福建省美协主办的福建省中青年画家作品大赛,由广东省美协、漳州市美协联合举办的两地青年画家工笔花鸟精品展。
Xu Xueyuan's Chinese painting: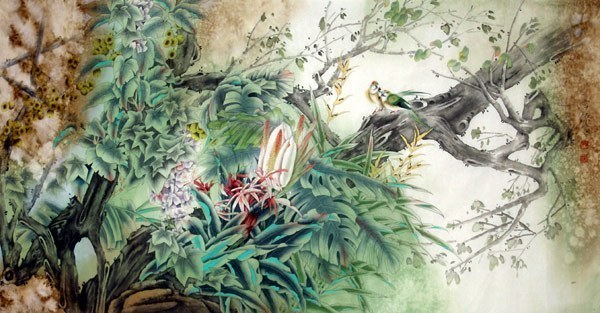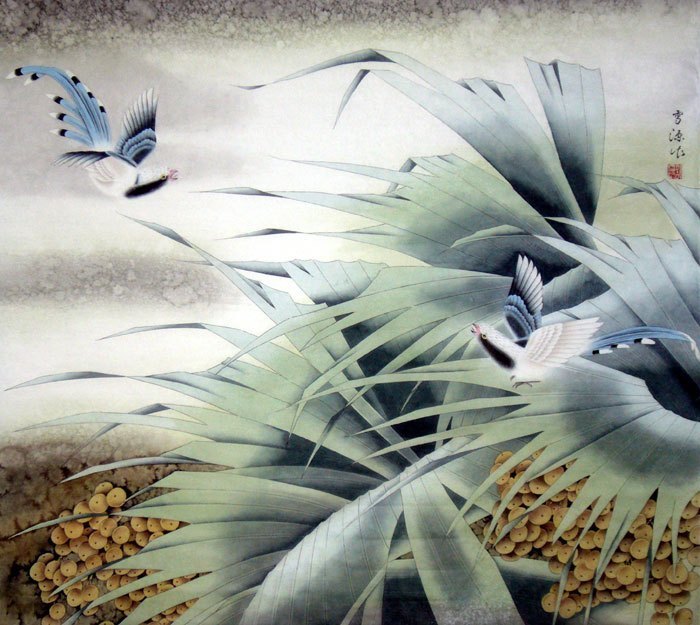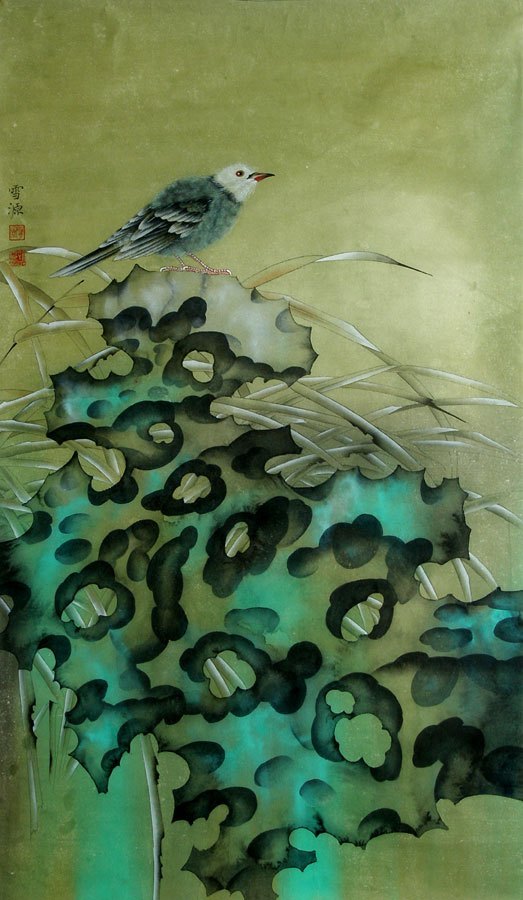 View more Chinese paintings by Xu Xueyuan
Customize Xu Xueyuan's Chinese Painting:
Do you want to ask our Artist/Painters Xu Xueyuan to paint one for you according to your sepcial needs? Such as sizes, prices. Or you can send the sample pictures to us as reference. Please contact us.