Chinese painting artist: Gao Ruiming
Gao Ruiming's Biography&Awards:
Gao Rui Ming's Biography & Awards:
Gao Rui Ming, Mr. Gao Rui Ming, his pseudonym is Yi Fan, born in 1973 in Zhaoqing, Guangdong. His is a professional painter, started to learn painting since very young, and he is major in landscape.
He never stops to improve himself in the past 20 years, and his skillful technique creates his own unique style. He combines splash-ink spill-color together well and his landscape paintings are amazing!
Moreover, he blend the snowscape into Chinese painting, and every works are perfect. So his paintings are rare collections.
高瑞明: 男,笔名一凡,1973年生于广东肇庆市,职业画家,自幼学画,专攻山水。
二十余年笔耕不辍,功底深厚,博采众长,形成自已独特的艺术风格,画风工写结合,重彩、水墨融为一体,尤其是泼墨与泼彩,以破墨泼彩的表现形式,为山水作写实的抒发,豪迈奔放的形体,苍茫浑雄的气度,令人惊叹。
另外画家把雪景融入到中国画,冰雪山水画以其特有的艺术语言和独特的技法,表现了冷逸之美等冰雪美学的核心思想;其所作之画必深思熟虑,务求完美,故其画是不可多得之藏品!
Gao Ruiming's Chinese paintings: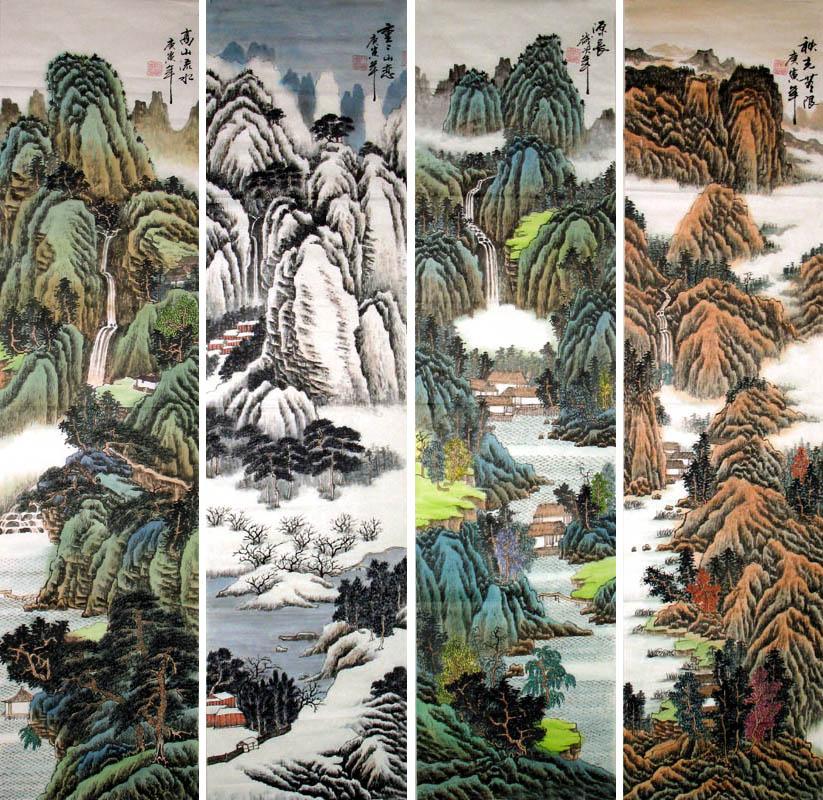 View more Chinese paintings by Gao Ruiming
Customize QinXia's Chinese Painting:
Do you want to ask our Artist/Painters Gao Ruiming to paint one for you according to your sepcial needs? Such as sizes, prices. Or you can send the sample pictures to us as reference. Please contact us.