Chinese painting artist: Wang Meiqi
Wang Meiqi's Biography & Awards:
Wang Meiqi, native of Yangshuo county of Guilin. Good at flowers&birds painting and have a preference for creating inky painting. Occasionally draw some landscape painting. She has been rapt in Chinese ink painting creation for over ten years since she finished the advanced studies in art academy. Pitching practice pays off. In recent years, her works won prizes time and again in exhibitions and caused extensive attention. 
王美其:广西桂林市阳朔人,善长花鸟,偶作人物,偏爱水墨。自美术院校进修十几年来,痴心于水墨画的创作,近几年作品在展览中屡屡获奖,颇受关注。
Wang Meiqi's Chinese paintings: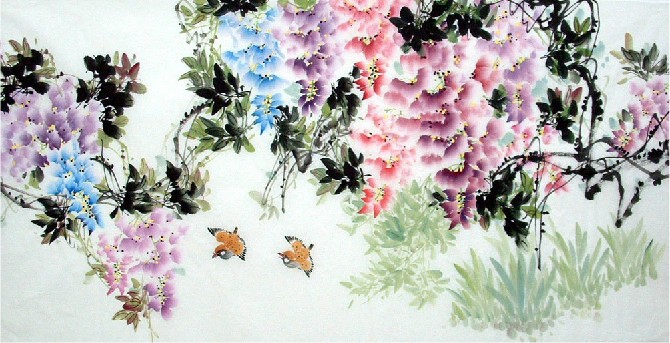 View more Chinese paintings by Wang Meiqi
Customize Wang Meiqi's Chinese Painting:
Do you want to ask our Artist/Painters Wang Meiqi to paint one for you according to your sepcial needs? Such as sizes, prices. Or you can send the sample pictures to us as reference. Please contact us.