Chinese painting artist: Ge Ya
Ge Ya's Biography & Awards:
Ge Ya, the female, in 1970 was born in the Guangxi Nanning. Graduates in the Guangxi Normal university art department. Excels at the exquisite brush character, flower-and-bird, fish insect and so on. The work tints exquisitely elegant, the level is rich, the modelling is accurate and is vivid, the line is smooth, either fresh elegantly simple, either is overflowing with enthusiasm. The work participates many times and wins an award. Partial works by the US, Japan, South Korea, countries and local government and so on Singapore Hong Kong, art museum collection.
葛亚:女,1970年生于广西南宁.毕业于广西师大艺术系。擅长工笔人物,花鸟,鱼虫等。作品设色细腻典雅,层次丰富,造型准确而生动,线条流畅,或清新淡雅,或热情奔放。作品多次参展并获奖.部分作品被美国,日本,韩国,新加坡香港等国家和地区政府,美术馆收藏。
Ge Ya's Chinese paintings: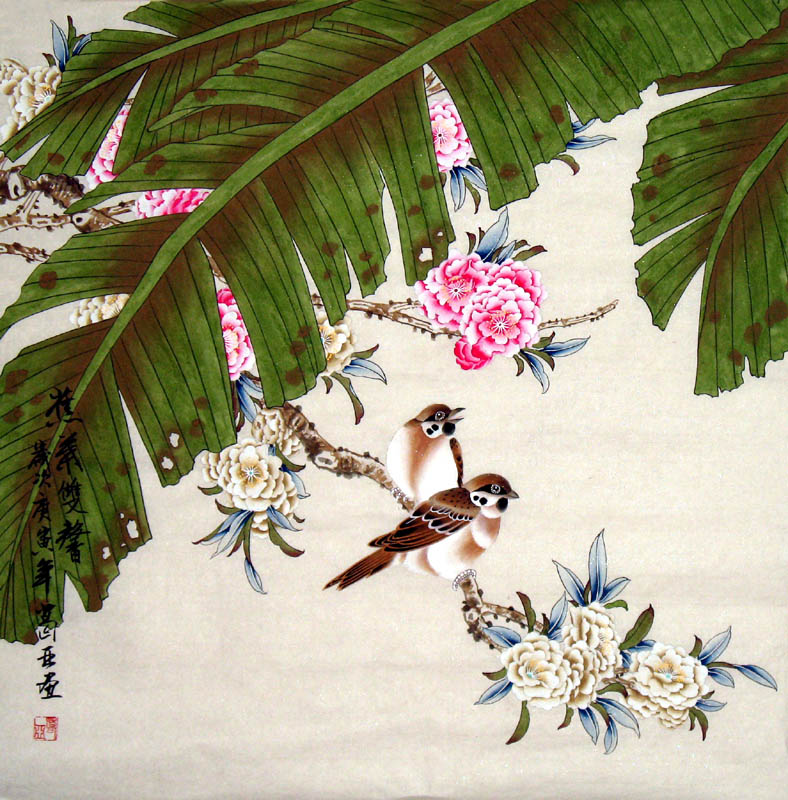 View more Chinese paintings by Ge Ya
Customize Ge Ya's Chinese Painting:
Do you want to ask our Artist/Painters Ge Ya to paint one for you according to your sepcial needs? Such as sizes, prices. Or you can send the sample pictures to us as reference. Please contact us.