Chinese Painting Artist: Wang Hongbin
Wang Hongbin's Biography&Awards:
Wang Hongbin, Wang Hong Bin, born in 1978 at Guangxi Yangshuo. He is a professional painter. In the past ten years, he never stopped drawing and not eager for quick success and instant benefit. He good at meticulous and freehand, Flowers, birds, fish and insects are both his favorite.
字子陶,号铂岳斋,山东济南人。山东名人书画研究院理事,齐鲁书画研究院画师,长清书画院副院长。

主攻山水,得到了宋文治,吴泽浩先生的指点。多年来潜心与创作,扎实的基础,使作品笔力雄劲厚实,又不失灵动的气韵,气势磅礴意境深厚。

其作品在多家报刊杂志上发表并获奖,部分作品被国内外友人及博物馆收藏。
国画《历史的足迹》获"纪念抗日战争胜利60周年艺术大赛"一等奖;
《渔歌归程》、《春江垂钓图》获"翰墨中国"金奖,并授予《翰墨中国名家》荣誉称号。
Wang Hongbin's Chinese painting: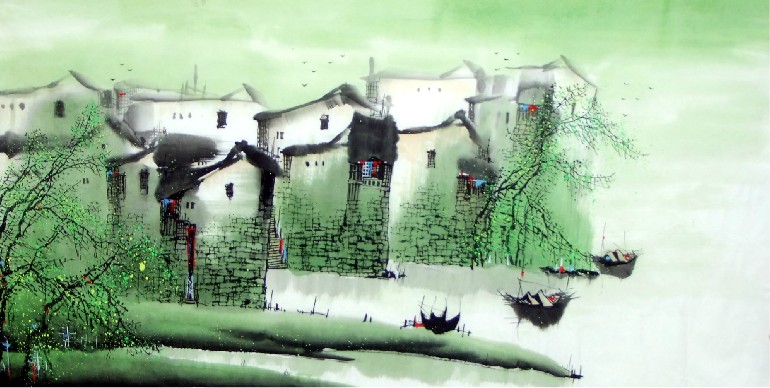 View more Chinese paintings by Wang Hongbin
Customize Wang Hongbin's Chinese Painting:
Do you want to ask our Artist/Painters Wang Hongbin to paint one for you according to your sepcial needs? Such as sizes, prices. Or you can send the sample pictures to us as reference. Please contact us.