Chinese painting artist: Li Mingshi
Li Mingshi's Biography&Awards:
Li Mingshi, came from Yangshuo of Guangxi province. Now he is a professional painter of Chinese Painting. He has been learning drawing since his childhood. He has a quiet character and understands the traditional Chinese calligraphy and painting well. He likes the techniques of expression of green landscape painting, water-ink birds&flowers painting and freehand figure painting. He had been studying hard on the Four Masters in Yuan Dynasty and four masters of Wang family in Qing Dynasty and laid a strong traditional andscpae painting foundation. He took part in many national and provincial painting exhibitions and awarded a lot.

Now he is a member of Guangxi Daolin Landscape Painting Research Institute. His artworks were collected by many museums and collectors from Southeast Asia countries and Taiwan. 
广西阳朔人,职业国画家。自幼习画,性喜静,对中国传统书画的表达方式深有体会,喜爱青绿山水、水墨花鸟、写意人物的表现方法。曾苦研元四家,清四王,打下传统山水绘画技法的基础,作品多次参加全国、省级画展并获奖。

现为广西省道林山水研究会会员,作品已被多个博物馆,东南亚、台湾收藏家收藏。
Li Mingshi's Chinese painting: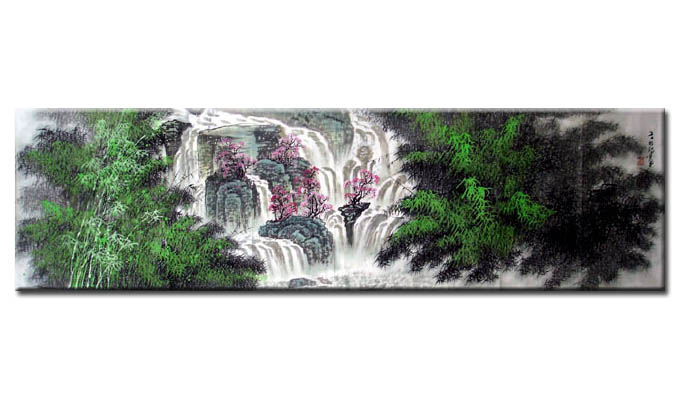 View more Chinese paintings by Li Mingshi
Customize Li Mingshi's Chinese Painting:
Do you want to ask our Artist/Painters Li Mingshi to paint one for you according to your sepcial needs? Such as sizes, prices. Or you can send the sample pictures to us as reference. Please contact us.